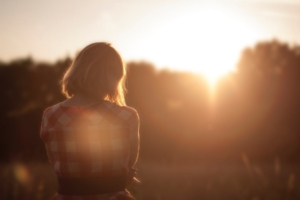 The Transition to Parenthood
Pregnancy is a time of great hope, change and excitement.  Each day brings a whole new set of questions and feelings.
The initial response to finding out that you are having a baby is often one of amazement and overwhelming feelings of joy, coupled with slight feelings of apprehension and even some nervousness.   However some of us will experience overwhelming feelings of anxiousness and worry, usually stemming from us putting intense expectations on ourselves and all the unanswered questions that run through our minds – what will birth be like? Will I be a good mother/father?  How will we manage financially?
These thoughts are a very common in the transition to parenthood, with up to 10% of expectant mothers and some fathers experiencing antenatal depression and/or anxiety.  If you feel immobilised by distressing, recurrent thoughts, if you just can't get out of your head – some support can really help.
Sometimes, after birth, disruptive thoughts persist and although this can be unsettling, it is not unusual, with up to 20% of mothers and 10% of fathers struggling with postnatal depression and/or anxiety (PND).  Talking to someone about this is important.   Support is available through your GP, Maternal & Child Health Nurse, obstetrician, psychologist and there are lots of other options.
Perinatal Wellbeing Centre is a Canberra based non-government organisation that can support you through tough times of mild to moderate perinatal depression and anxiety.    Having regular contact with a Perinatal Wellbeing Centre support worker and joining one of our support groups can help you deal with adjustment to parenting, learn some strategies around how to manage the rough days and a chance to meet others who might be feeling the same way. Perinatal Wellbeing Centre is your Pathway to Wellness.
For more information;
Postnatal Depression and Anxiety
Brighter Beginnings Psychology and Wellbeing