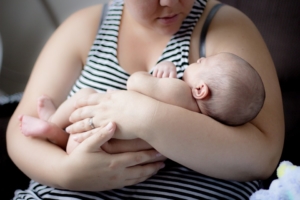 Tongue tie
Tongue tie is a condition that occurs when the lingual frenula, small strings of tissue found underneath the tongue, haven't developed properly during pregnancy, restricting the movement of the tongue. For some infants, this can have a significant impact on their ability to breastfeed.
Often a tongue tie will resolve itself in early childhood, if the frenula loosens by itself, allowing the tongue to move easily for eating and speech. However, in some cases the child may need to undergo a surgical procedure known as a frenectomy to release the tongue.
Tongue tie can be difficult to diagnose in small babies so it is important to seek help from your GP, MACH nurse or lactation consultant if you are having trouble breastfeeding.
For more information;
Australian Breastfeeding Association – Tongue-tie and breastfeeding 
The Royal Women's Hospital – Tongue-tie 
Better Health Channel – Tongue-tie