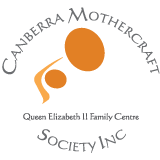 Queen Elizabeth II (QEII)
Queen Elizabeth II (QEII) is a public hospital managed by the Canberra Mothercraft Society. QEII specialises in postnatal and early childhood health services available to families with children up to three years of age who are experiencing health and behavioural difficulties.
QEII offers a residential program providing support to families who are having difficulties with;
Unsettled babies
Children with sleeping difficulties
Lactation and feeding problems
In-risk families
Special needs families
Mood disorders
Parenting support and education
Nutritionally compromised infants
Child behaviour issues
QEII is staffed by specially trained midwives, nurses and counsellors as well as medical officers and other health professionals who attend the facility when needed.
The residential program is available to families who have previously received support and advice from community based services such as sleep groups, lactation clinics, day stays and child and family health clinics, and have trialled their recommended strategies to resolve their issue.
Residential programs run for four nights with discharge on the fifth day. You remain responsible for the care of your child with the support of QEII care providers. Staff work with you to develop a Plan of Care which includes developing goals you would like to achieve during your stay and when you go home.
Admission to QEII is by referral only. Referrals are accepted from health professionals, child protection agencies or other social service providers. Referrals need to be lodged with ACT Health Directorate Community Health Intake.
For Australian citizens and permanent residents who elect to be admitted as a public patient there are no fees associated with QEII services. If you elect to be admitted as a private patient, QEII will waive any gap payment prescribed by your private health insurer.
For non-residents and for those who will have support people and/or siblings attend the program with them, additional fees apply.
For more information;